Rome Vacation Tips Popes, Domes and Tombs: Saint Peters Basilica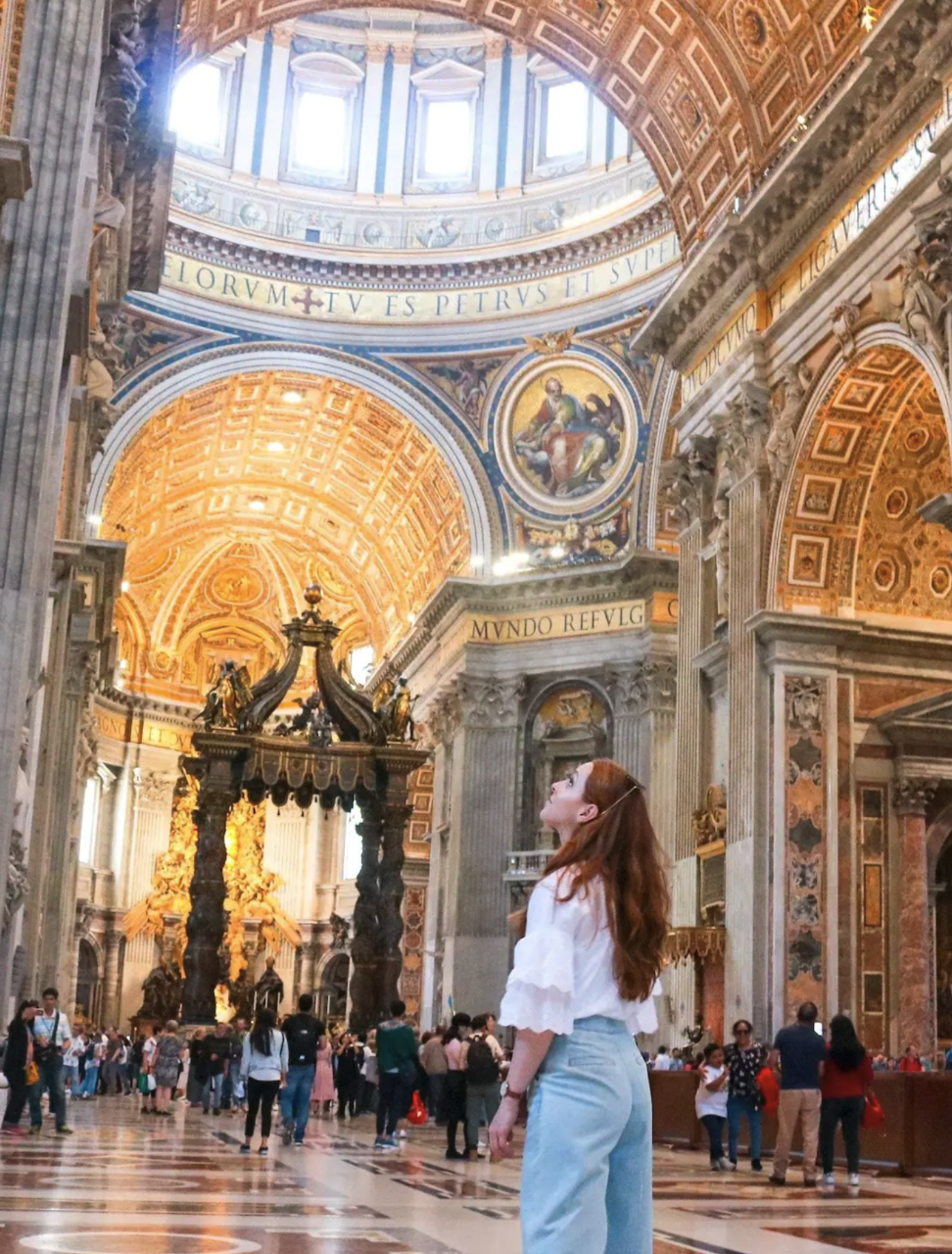 Duration: 2 Hours (approx.)
Location: Vatican City, Città del Vaticano
Product code: RVTDOME
Your trip to Rome isn't truly complete without a tour of St Peters Basilica, the heart of the catholic church and arguably one of the most important and influential buildings in the world.

We will meet in the St Peters square by the fountain on the right-hand side. After a warm welcome and a bit of getting to know each other I will begin introducing the story of St Peters to you. Upon entering the church there is a mandatory/quick security check.

Lauded as the pinnacle of Renaissance architecture the towering dome of Saint Peter's can be seen from all over the eternal city. Michelangelo's dome is still to date the tallest point in Rome - despite the fact it is 500 years old! Using special access tickets in St. Peters Basilica I will escort you to the elevator so you can see how magnificent Rome looks from the very top of St Peters.

Prepare to be dazzled by the intricate levels of detail and gold displayed all over the interior of the Basilica. We will cover its construction, interior and importance in Christianity. Making sure not to miss the important pieces inside by likes of Michelangelo, Bernini, and Raphael.

The experience finishes by visiting the grotto underneath the church, and visiting St. Peters tomb.